DOWNLOAD MOVIE FILE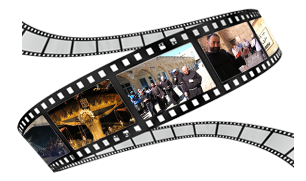 Here you can watch the Via Dolorosa Experience movie again whenever you feel like it. Just download the movie file, in HD quality, to your computer and watch it again whenever you feel the urge to connect with Jesus and God.
This is how it works:
Click on the button "Proceed to Buy" below.
You will be directed to pay via PayPal or Credit Card outside my site.
After approving your payment, you will be Redirected Back to my site at a page where you can download the file.
The Page will be valid for only 4 hours in which you could download the file to your computer.
 Watch Again Later: $6.99